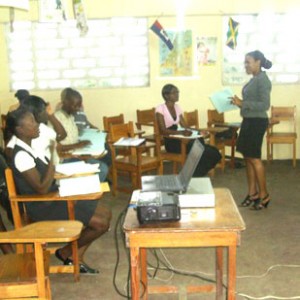 Spending Less on Curriculum
Posted by

Date

May 14, 2018

Comments

0 comment
Saving Money on ESL EFL Curriculum
Many of the countries of the world are facing difficult economic times. Radical changes are taking place each day as people struggle to earn enough to maintain their standard of living, and/or the houses they live in. As you present your ESL program to your students there are steps you can take to reduce your costs. This article of Successful ESL outlines some of these alternatives.
Some programs provide a Student Reader, one that the students aren't required to write in, that can be used by many different groups working at that level. Because the Readers contain reference material, we suggest that the students be allowed to keep them until they finish the course. If this is not possible, then the books could be collected after each lesson and a system arranged that would allow the student to sign out a Reader for a specific period of time.

Another approach is to present the lessons in a Student Reader from a computer and through a projector that projects the contents onto a screen. This plan is workable for smaller groups of perhaps no more than 12 or 15. If the projector is too far away from the screen the projection will not be dark enough for the students to read with ease. Once again a Reader check-out system could be offered.
If a computer/projector is not available then you may have an overhead projector. The Student Book or the Workbook can be printed onto write-on transparencies and projected using the overhead.
A Student Workbook is provided with most programs. Printing these can be expensive. Although they are a great help to the students, sometimes including some of the reference
information, the students can complete the course without them. Some our schools around the world project the workbook exercises and activities onto a screen and have the students write their answers into an exercise book. Offering the workbook as a checkout item might not be too successful as it would likely get written in. If there is a demand, the students could ask to purchase specific pages or even the whole book.
Games and Teacher's Guide
Although there may be some assignments such as crossword puzzles and Word Bingo games that need to be
printed, these can be selected for printing at any time.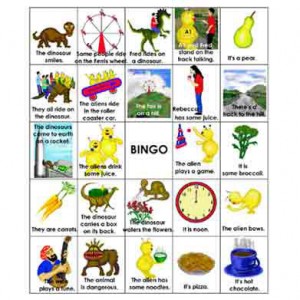 See our ESL Bingo Games Here
A Teacher's Guide is not a big expense as only the teacher needs one. The activities often involve printing one copy of an activity page or two and cutting them as directed. If the Guide offers colorful activities they can be printed once and placed in a plastic envelop. These are not expensive and usually have three binder holes for easy storage. For example, two different picture Bingo games can be placed in one folder back to back. The folder is then sealed with tape at the top.
Try the above ideas submitted to us by schools from many parts of the world. Also, encourage your staff to modify the above ideas or brainstorm other suggestions that would be suitable for your particular situation. There are many possible adaptations that can reduce your administrative costs significantly.
Using your Curriculum
Tips on Choosing a Curriculum
Written by, Brian Stocker MA., Complete Test Preparation Inc.
Date Published: 2018-05-14
Date Modified: 2019-03-02