Charities we Support
Posted by

Date

February 28, 2017

Comments

0 comment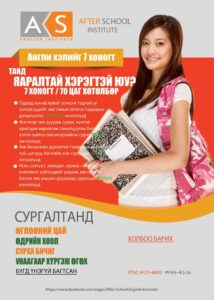 After School English Institute – Mongolia
Provided reduced cost ESL Curriculum
Volcanoes Community Education Project

Colonia Volcanes, Puerto Vallarta, Mexico
Alatsinainy Bakaro, Madagascar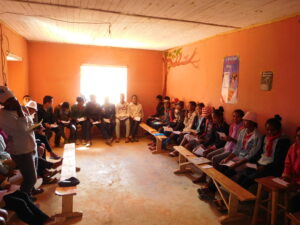 Community School  – Provided Full Teen Adult Curriculum
Sumba Hospitality Foundation, Indonesia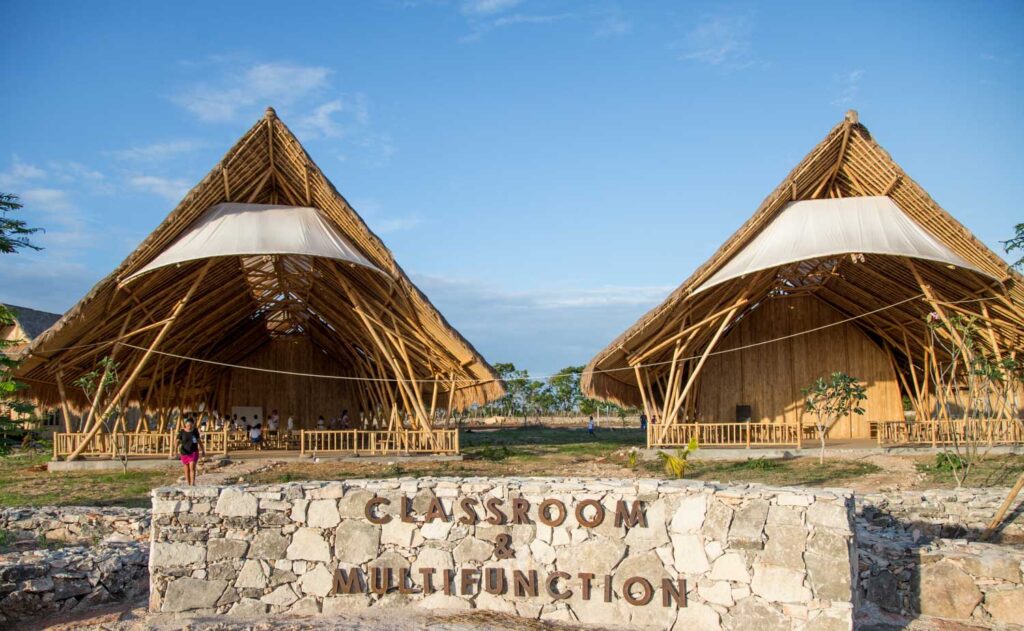 We offer Monday to Friday free English classes to the community. These classes are taught by our volunteers and existing students; they are fun, interactive and enjoyed by all ages. They not only provide opportunities for language acquisition, but they bridge connections with the local people around us. From 5-6pm, the campus truly comes alive with sounds of laughter, and enthusiasm filled learning.
Our students are continuously looking for ways to channel their creativity. They do this through a number of activities.
Students use locally resourced materials to create jewelry that can be found in our gift shop.
We have a school choir that not only energises, but also creates further English exposure.
Students participate in permaculture competitions, which allow them to take responsibility for their own harvests.
As the school progresses, we aim to continue developing ideas for projects both on campus and within the local community.
Clinica Esperanza, Honduras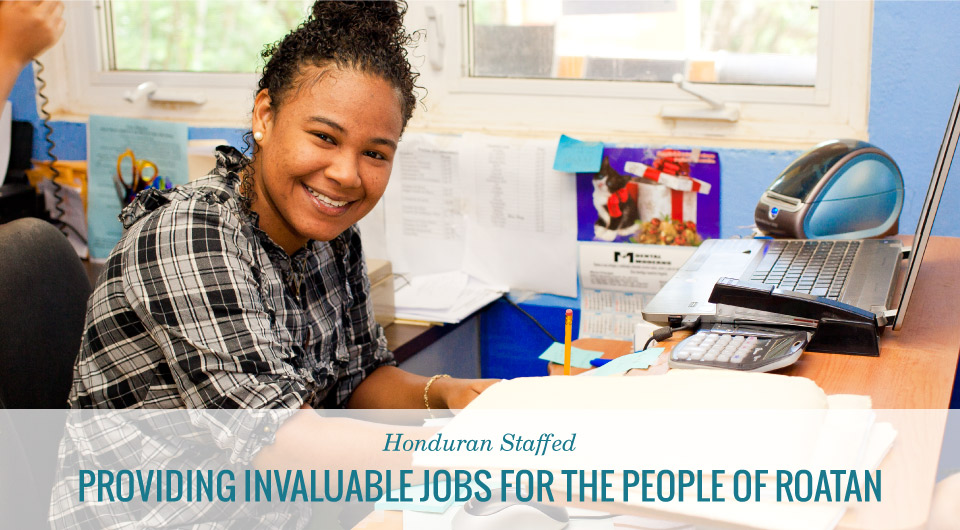 Clinica Esperanza provides low-cost/no cost medical care to the people of Roatan. Patients can receive services from the walk-in medical clinic, women's health center, pediatrics inpatient hospital, adult and pediatrics dental clinics with support from a laboratory and pharmacy. The clinic also provides outreach clinics and community health education programs.
The Clinica Esperanza has recently started an ESL program for staff at the clinic free of charge using our curriculum.
Volunteers Initiative Nepal (VIN)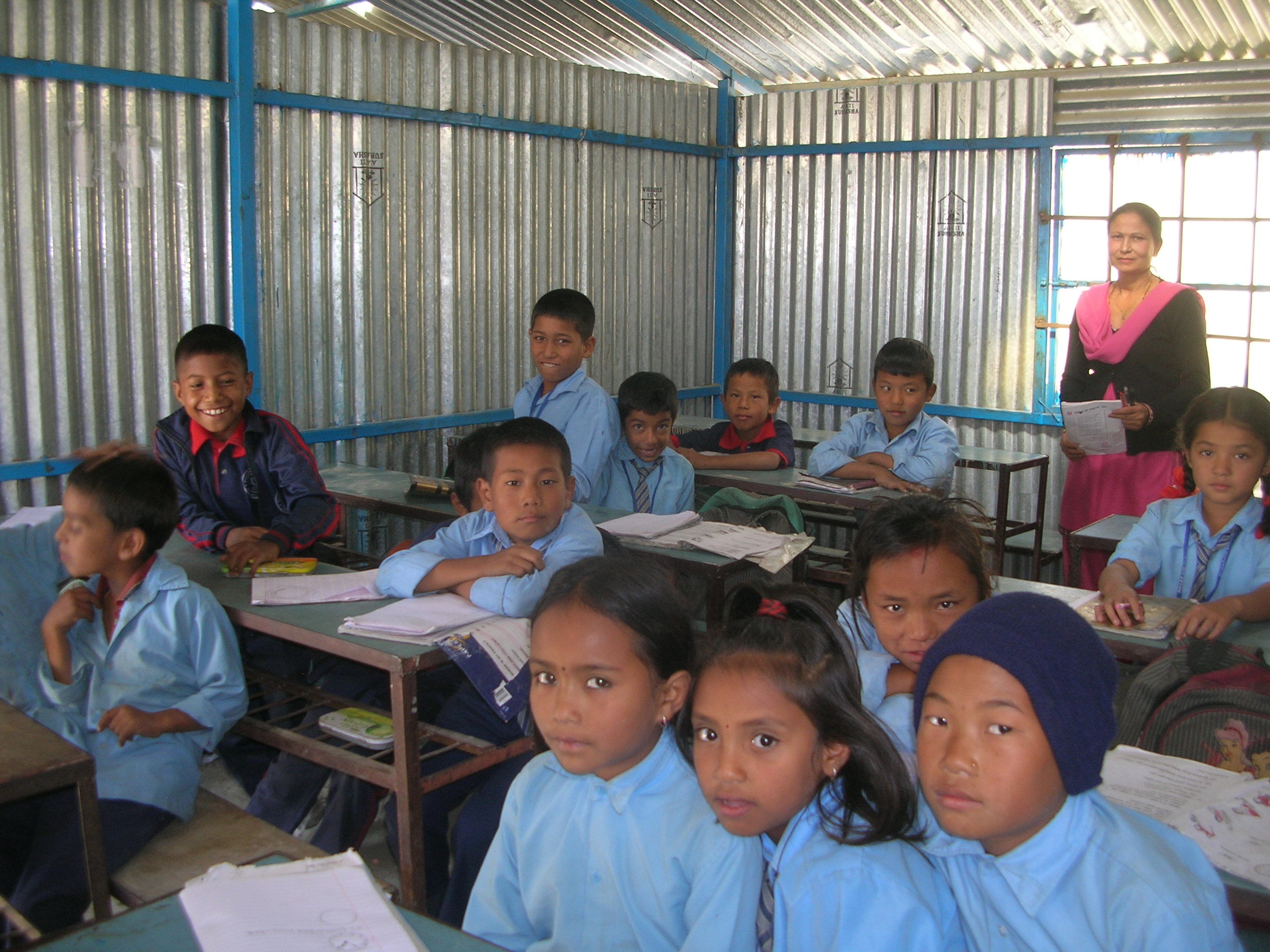 Bhupendra Ghimire
Founder & Executive Director
www.volunteersinitiativenepal.org
Bhupi welcomed us and followed through with everything he said he would do. The orientation presentation to help us to adjust to Nepal culture was excellent. They told us that the water is polluted. They explained that when they first started bringing volunteers to live with families and work, they were getting sick. Careful drying of cups, cutlery and plates solved the problem to a great extent.
We took our printed materials to nine schools while we were there. It was shocking to see classrooms of undersize hungry children. That experience prompted us to research and find a soyacow machine! It makes soy milk and tofu. The solids can be used to make muffins and cookies.  See more pictures of LEWL in Nepal here
CoDe, Albania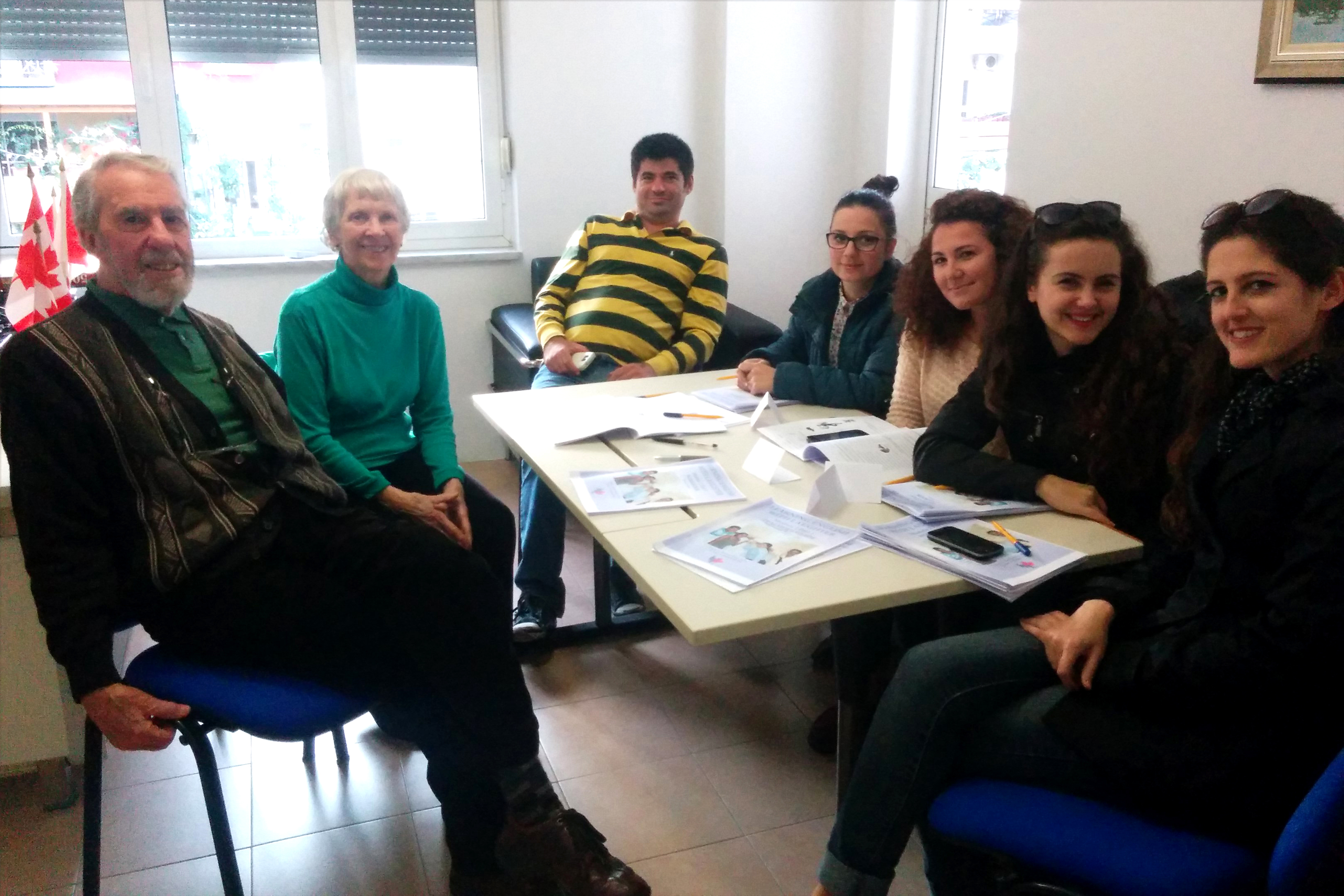 As you already know, since March 2016 I have been working as coordinator of CoDe Albania. The organization is doing quite well. Currently we have two projects going on: "Albanian Youth in Action" and "Preventing migration irregular practices of minors to EU countries". Lots of new young volunteers have joined our organization and have contributed to our activities in the youth center.
The English courses are going on as well. Two new volunteer teachers carry out the lessons for children's group in intermediate level and adult's group in high beginners level.  Also, since December 21, two Art students are conducting Art courses for children aged 4-14 years old, free of charge.  We aim to incite the artistic talents of young generation and cultivate their cultural background.  Both, English and Art courses are very successful.
You can follow us in Facebook, in order to be updated.  Attached you find some pictures.
I really appreciate your effort for those children in need. God bless you for these kind of initiatives you take. it's admirable!
Kathmandu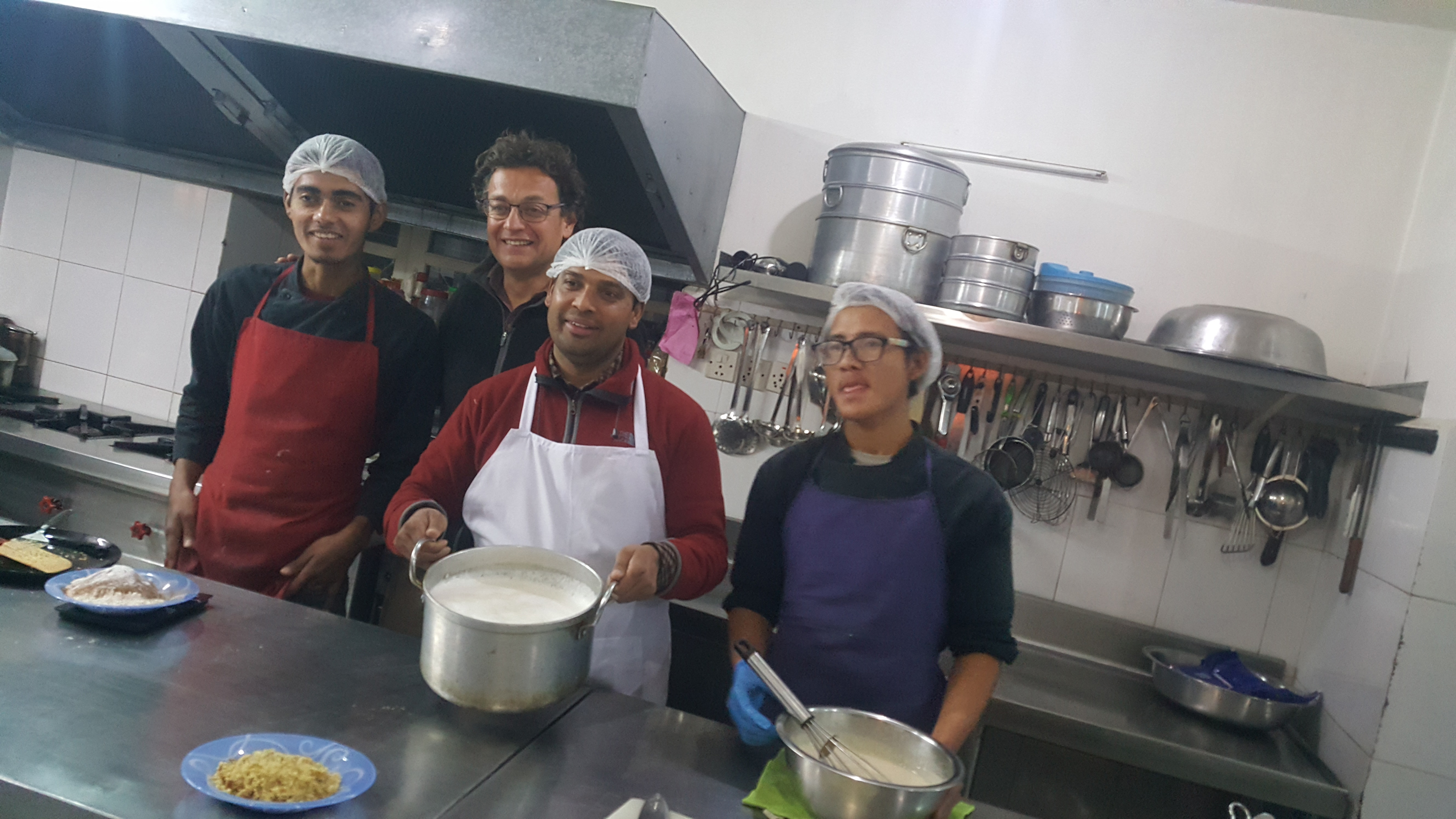 Association Nepal AKi-Cocina Mitho Chha
THE COOKING SCHOOL
SUSTAINABLE SOCIAL PROJECT
Debendra Pokharel
Managing Director
www.cocinamithochha.com
Neel Sarswoti Marg, Lazimpat, Kathmandu More pictures here
Refugee Camp in Tirana, Albania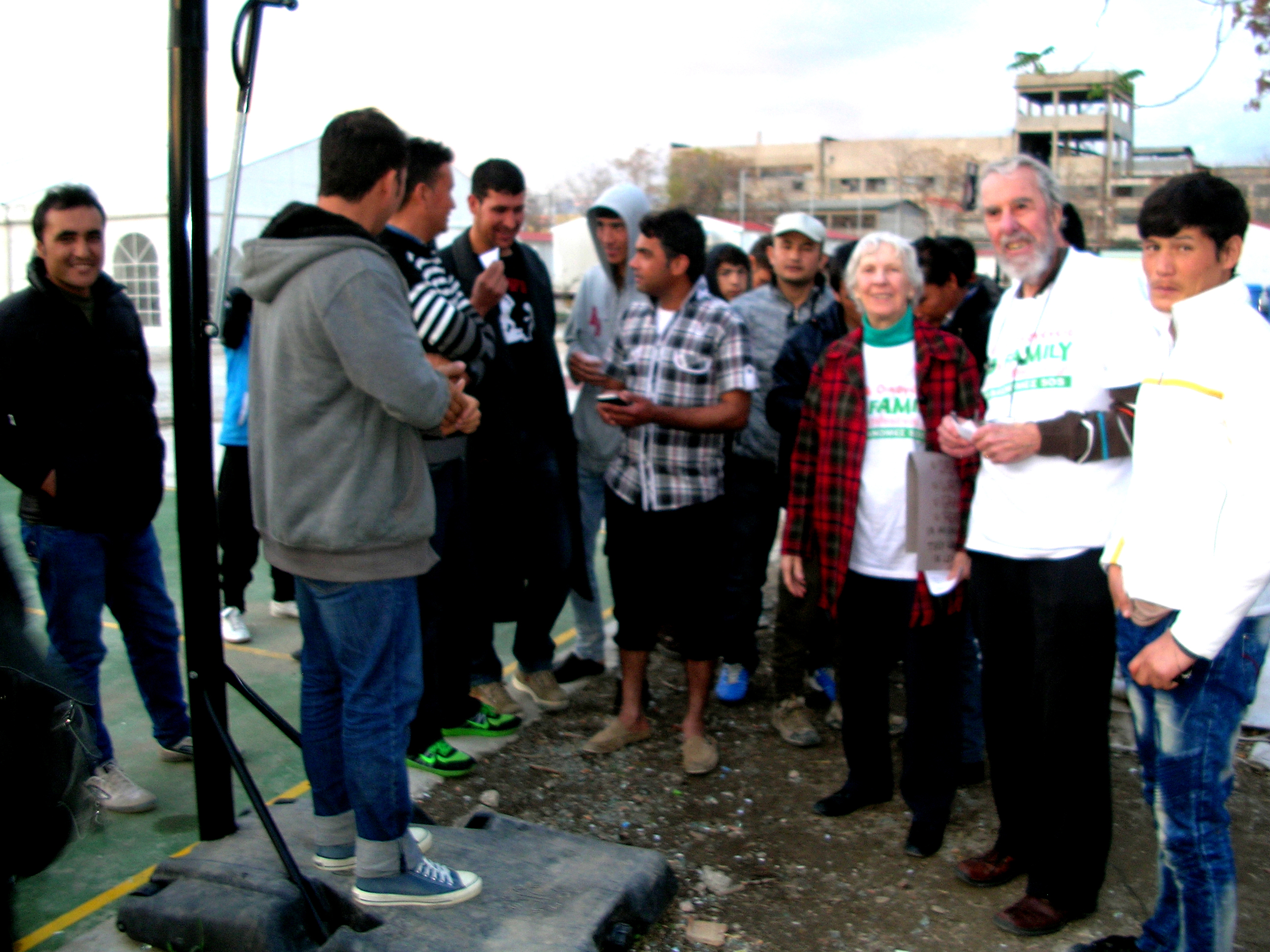 The lady in the pic was wonderful and set up their computer lab and arranged classes for all the refugees to learn English. It isn't a good pic of her. The guy is the translator. We weren't allowed any other pix for security reasons.
Ulaan Baator, Mongolia

Provided discount curriculum to the Big Apple Academy in Ulaan Baator Mongolia – See their Facebook page – https://www.facebook.com/Big-Apple-Academy-624261417745528/