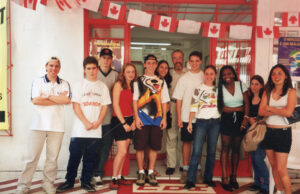 ESL EFL Curriculum for Children, Teens to Adults
Our ESL Curriculum is designed for Language Schools teaching with students 13 years and older. We also have a full set of children's ESL textbooks and storybooks.  Our ESL textbooks are in use all over the world. Full Country List, as well as Seattle School System, US Bureau of Prisons, and West Point College NY. South Korea recently published 13,000 copies of our Children's textbooks.
What you Get
Each Textbook Set contains 3 books — A Student Reader, Student Workbook and Teacher's Guide.
Student Reader — Presents the basic content plus many role-plays and other conversational activities. It can be re-used by many different classes.

Student Workbook — Provides written exercises, word Bingo games, crossword puzzles, a glossary and many conversational activities for students to work in small groups and record their answers.
|
Teachers Guide — includes the Oral Questions for each lesson, answers to all the exercises, and many additional interactive activities.
Overview – Complete ESL Curriculum
Print as many Copies as Required! (See Copyright details)
Thoroughly tested in the classroom over a period of 10 years
Teacher's guide, Student Reader and Student Workbook
Convenient Modules — buy as you go!
Complete instructions — ready for the classroom
No preparation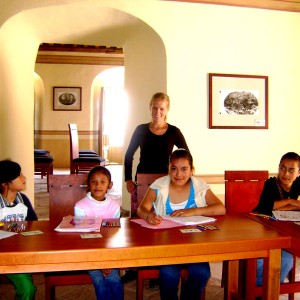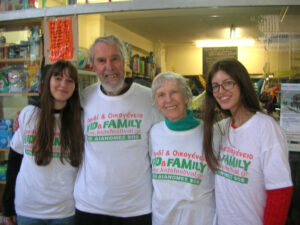 What our customers say:
The downloads are perfect. Just what I needed.  I am used to having a book, but really for my classes this is better because I can make perfect copies and no one has to buy a book. I really like how professional and well thought out each lesson is. I'll be back for more, I'm sure.
A.B.
Germany

I can go "shopping" AND pick up my "merchandise" right here in my office. What service!
Thanks so much!
B.H.
ESL Department
Seminario Juan Wesley
Monterrey, N.L., Mexico
I have been using your program for 4 weeks now and with great success. Being my first time teaching English I did not really know what to expect, but have found that I really enjoy it very much! A lot of the stress was relieved to not have to create my own program or spend all my time creating lesson plans. I find it easy to use your program and it allows me to move and flex with the needs of the students. I am surprised at how fast the students are learning and have even had many other people in the community ask if I might help them learn English as well. So Thank you again.
A.B.
Mexico
Includes :
Student Reader
20 lessons
Student Workbook
5 tests
Teachers Guide
4 reviews lessons
Glossary
Every 4th lesson & test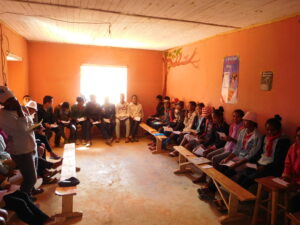 Customization
All textbooks can be customized for your school. Your supplied photograph or graphic and organization name can be included on the front page of each book.

Customization Fee:   $75.00
(See below for options)
Levels, Organization and Content 
Our ESL curriculum textbooks are divided into four modules, Beginners, High Beginners, Intermediate, Advanced, and our new Thematic Curriculum – The History of Flight. In response to feed back from our client schools, we have divided each Module into 2 Parts (Part 1 and Part 2).
Each Part has 20 lessons, with a Student Reader, Student Workbook and Teacher's Guide.
Each Module (containing Part 1 and Part 2) is 40 lessons, and 2 Student Readers, 2 Student Workbooks and 2 Teacher's Guides.