Intermediate to Advanced ESL Lesson Plans for Adults
From the Ancient Greeks to Leonardo Da Vinci's flying machines, to Orville and Wilbur Wright, to WWII flying Ace, the Red Baron, to modern day space travel!
Complete ESL Teaching Resource includes, Teachers Guide, Student Workbook and Student Reader.
20 Lessons – 40 hours of classroom time!
Print as many Copies as Required!
Teacher's guide
Student Reader
Student Workbook
Complete instructions — ready for the classroom
No preparation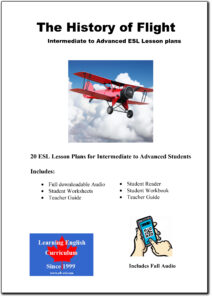 Activities
Oral questions
Small group asking and answering questions then checking the answers provided
Role-plays
Crossword Puzzles
Word Bingo
Debates and debating
Classroom Hours – 20 lessons. Each lesson provides between one and two hours of classroom time.
English Grammar Covered:
Gerunds
Conditional Sentences (present and future tense)
Because – showing relationships
Passive Voice
Using 'too'
Future Tense using time clauses
Would, Could and Should
Includes Full Audio!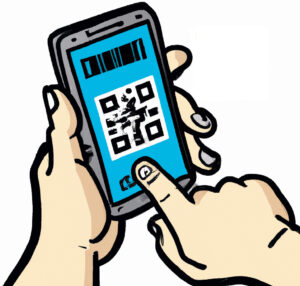 Easy Scan QR Codes for full Audio with every lesson!
Try it out!