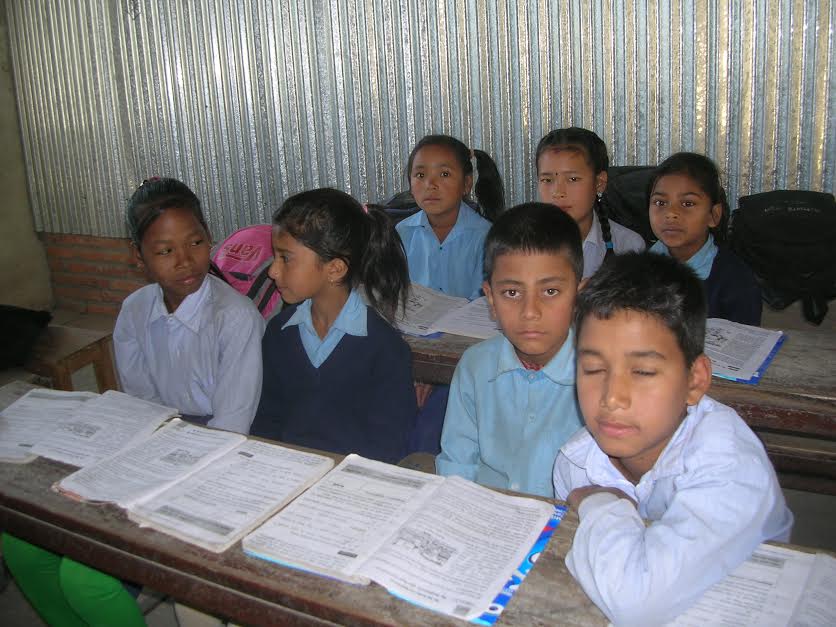 Developing Listening Comprehension in Children
Posted by

Date

May 28, 2018

Comments

0 comment
Children need to be Active to Learn
If English Second language children are interested and actively involved in what they are doing, they will learn to understand English. This article will present a type of activity that develops listening comprehension.
When children learn their first language they are often responding to their parent's language in an active way. Their response frequently includes both physical action and verbal understanding. When we consider how much language children learn during those first years of their life, it alerts us to think about how we can duplicate the home situation in the classroom. We need to create a situation wherein they listen and make a physical response.
Criteria for Successfully Mimicking the Language Learning Environment in the Home
– control the difficulty of the language being presented.
An Exciting Story
– present the language in a meaningful and exciting way.
– provide a well organized classroom setting.
– present English in a setting that allows every ESL student to hear.
– motivate the children to listen through the use of pictures.
Action Game
– provide the children with an opportunity to respond physically.
As we consider how we can achieve listening plus a physical response, it's important to remember that we are teaching listening and understanding. There are many aspects of this that we need to control if we are going to successfully create a learning situation that adapts to the classroom but mimics the first language learning situation of the home. Young children listen and understand before they speak. This activity does not deal with speaking.
Picture Bingo
This game has many advantages:
it relates the phrases and pictures to a subject they already know about.
it allows for as much repetition as needed, as the children never get tired of playing.
a student wins due to chance, and his or her understanding of the phrases.
it provides enrichment vocabulary using the initial set of pictures.
the colorful cards can be laminated and used many times.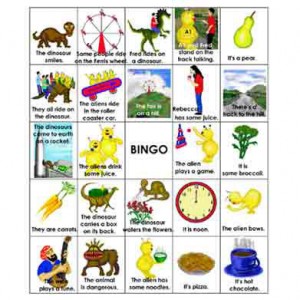 Suggestions for Playing Picture Bingo
Give each student one Bingo card. If you have more students than cards, several children can have the same card but they shouldn't be sitting together. The vocabulary will have been introduced in the lesson with the exception of a few words. The children are not expected to know the captions on the first or second time through the game. It is a learning process, so that after a few games they will be able to respond quickly. During the first games help the students and encourage them to help each other. Limit the amount of help as they become familiar with the material.
This simple game effectively integrates visual and auditory input. It is a wonderful motivator as the children never get tired of playing. It is suitable for children with a little vocabulary or for those who have had more experience with English. Children between the ages of six and twelve will find it exciting.