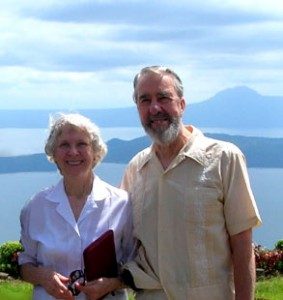 About our Teaching Philosophy, Curriculum and Activities
Learning English With Laughter is a conversational approach to English. It stresses communication in a variety of everyday situations. Reading and writing are included in each lesson, with numerous activities for practice, but listening and speaking are given the greatest emphasis. In the adult series, suitable for students of 13 years and older, basic grammar is introduced sequentially, then practiced in a variety of oral activities and written exercises.
Our experiences teaching ESL and preparing curriculum in Eastern Europe, Brazil, El Salvador and China have shown us the importance of adapting ESL curriculum to reflect the student's cultural environment. Although students want to study material about other countries, they also want to see and discuss their own heroes. This motivates and enhances understanding.
Children aged 12 and under learn English as a second language through listening and imitating. At this age, their learning abilities are specially adapted to languages. Learning their first language is a natural part of their growth and development. Learning English With Laughter centers on these special abilities, providing constant student participation through games, activities and dramas set in an imaginative and stimulating context.