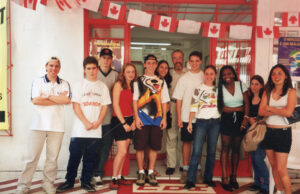 Teens to Adults ESL Lesson Plans and Curriculum
Our ESL Curriculum is designed for Language Schools teaching with students 13 years and older. We also have a full set of children's ESL textbooks and lesson plans.  Our ESL textbooks are in use all over the world. Full Country List, as well as Seattle School System, US Bureau of Prisons, and West Point College NY.
What you Get
Complete ESL Lesson Plans for Teens to Adult ESL/EFL students
Each Textbook Set contains 3 books :
Student Reader — Presents the basic content plus many role-plays and other conversational activities. It can be re-used by many different classes.
Student Workbook — Provides written exercises, word Bingo games, crossword puzzles, a glossary and many conversational games and activities for students to work in small groups and record their answers.
Teachers Guide — includes the Oral Questions for each lesson, answers to all the exercises, and many additional interactive activities.
Overview – Complete ESL Curriculum
Print as many Copies as Required! (See Copyright details)
Thoroughly tested in the classroom over a period of 20 years
Teacher's guide, Student Reader and Student Workbook
Each book has 20 complete lesson plans
Complete instructions — ready for the classroom
No preparation
5 tests in each book
4 reviews lessons in each book
Glossary
Every 4th lesson & test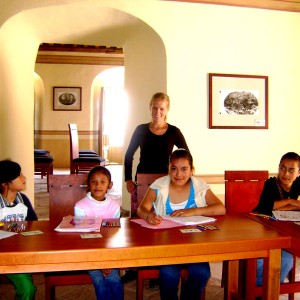 What is a Conversational Approach to Teaching English as A Second Language
A conversational approach to English as a Second Language (ESL) is an instructional method that focuses on developing the ability to communicate effectively in English through conversation and dialogue. Instead of solely focusing on grammar rules and vocabulary memorization, this approach emphasizes real-life communication skills and encourages students to practice speaking, listening, and interacting in English in a natural and conversational way.
In a conversational ESL approach, students are encouraged to engage in meaningful conversations with other students and instructors through activities such as role-plays, discussions, debates, and group projects. The emphasis is on using English in authentic situations and learning how to express oneself effectively, rather than simply memorizing and regurgitating phrases or sentences.
The goal of a conversational approach is to develop fluency and confidence in using English in everyday situations. Students are encouraged to express their thoughts, opinions, and ideas in English, and instructors provide feedback and guidance to help improve their language skills. This approach also promotes active listening skills, as students must understand and respond to their conversation partners in real-time.
By focusing on conversation, this approach helps students develop not only their speaking and listening skills but also their vocabulary, grammar, and pronunciation. Students learn how to use English in a meaningful and contextually appropriate way, which helps them become more effective communicators in both social and professional settings.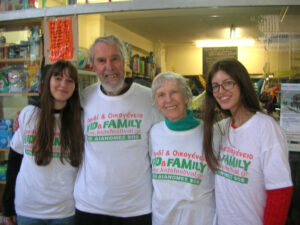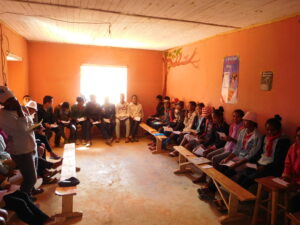 Levels, Organization and Content 
Complete lesson plans for teaching English to adults
Our ESL curriculum textbooks are divided into four Levels,
In response to feedback from our client schools, each level has 2 books (Book 1 and Book 2).
Looking for teaching English lesson plans for beginners  in pdf format?   Try our 20 lesson plans for beginners or High Beginners
Each Part has 20 lesson plans,  and includes 3 books
Student Reader
Student Workbook
Teacher's Guide
Customization and licensing
All textbooks can be customized for your school. Your supplied photograph or graphic and organization name can be included on the front page of each book.

Customization options
Teaching English Around the World