Tips for Cutting Costs and Choosing Software for Teaching ESL
 Buying affordable computers and choosing software is an interesting but formidable task. The availability of computers for teaching English varies greatly from country to country. A computer requires a considerable outlay of money but that is just the beginning. The purchaser must also buy all the systems that will allow the students to connect to the Internet. There are several possibilities for cutting the costs that might be worth considering.  
 Give some thought to these:
Some computer companies that are big suppliers of educational software were offering reduced prices in the past. Such policies change from year to year but it might be worth contacting some of them and explaining your situation.
Used computers are usually available. Having an older computer that still runs is better than having none at all. In the same way that you buy a used car it would be important to know how much use it had had as some parts do wear out over time.
Perhaps the greatest advantage to the use of computers is the student's positive response to them. Children and teens love them and will work hard to have a chance to use one. A computer program can hold a student's attention more effectively than a classroom teacher. Even those with a short attention span will stay with a good program for perhaps ten to twenty minutes. This allows teachers to use computer programs to supplement the children's printed textbooks.
 Let's assume that you have some computers for the children to use.
What type of program will help them?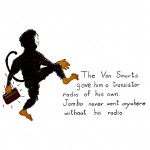 English second language children are still able to learn by listening. If a series of pictures or videos accompanies a narrated story then the story becomes real for them and they understand the English without thinking about it. Having them listen to such a program a number of times and asking them what they think will happen next provides an exciting well motivated lesson. Some programs provide the video, the narrator and the printed text. These programs often divide the story into chapters, presenting one chapter at a time.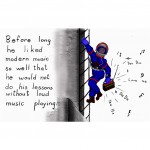 Another approach is to present a complete story with the narrator and the video. The children will want to watch it a number of times. Try asking them which part they liked the best. Their ability to express themselves will be very limited at first but they'll learn by listening to each other. This could also include drawing their favorite part and printing a caption under it.
This article provides general information that is intended to help schools to buy computers and to give teachers a brief outline of the type of programs that are available in today's market. Most important of all, this article stresses the computer's value as a motivator and the positive responses it elicits from the students.

Written by: [insert_php] the_author(); [/insert_php], Complete Test Preparation Inc.
Modified: [insert_php] the_modified_date('F jS, Y'); [/insert_php]
Published: [insert_php] the_time('F jS, Y'); [/insert_php]