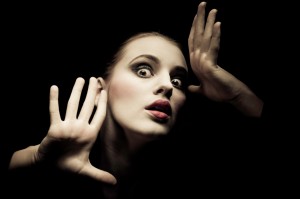 Drama! The life of the average teen no matter where they are from or what language they speak is full of it! Why not tap into this as part of a learning experience for ESL students? Talk to students about some of the issues that they face as teenagers, make a list of these topics and illicit various responses as to how they deal with various situations. The students can perform this exercise either in groups or as a solitary project.
Have the students create various scenarios and then act them out (in English of course) concerning some of the typical teenage concerns: depression, drugs, obtaining a driving license, etc. Students will become aware that the English language terminology changes drastically when dealing with critical issues. This type of exercise can show the ESL student how language usage tends to be less structured when the speaker is talking about real issues and events, but at the same time it will introduce a completely different type of vocabulary and terminology into the conversation. See our post on Role Plays
Engaging ESL students in this manner will motivate them to want to speak clearer so that their ideas will be understood by others. It will also show them some of the immense flexibility within the English language which will allow them to express a common idea in a multitude of ways. It is this 'flexibility' of the English language that can be the most frustrating part of learning the language, but this type of exercise should inspire ESL students to find methods to express their views and opinions.
These types of exercises afford ESL students the opportunity to express their desires and fears in an interesting manner as well as also providing them with legitimate sources of information on how to deal with real life dilemmas and problems.
More ESL classroom ideas here – see our ESL Activities Pages