ESL Teaching Activities – the Negative with To do, Some and Any – Includes Handouts
Posted by

Date

May 29, 2011

Comments

1 comment

Let's give learning the English language some pizzazz. It can be frustrating, so it's important that we do all we can to simplify it and most important of all, LET'S MAKE IT FUN! Everyone learns when they laugh. This article attempts to provide material and references that will make your ESL Activities about using the negative lively and fun.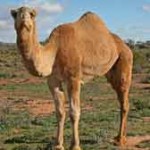 Using the negative
"Not" expresses a negative idea.
"Do" or "does" is used with "not" to make a present tense verb negative.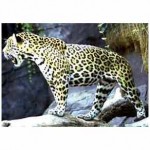 I do not (don't) like camels.


He does not (doesn't) like jaguars.

They do not (don't) like spiders.
Using "some"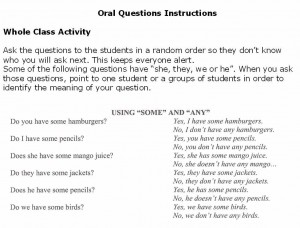 Use "some" in questions and in positive answers.
Do you have some pizza?
Yes, I have some pizza.
Using "any"
Use "any" in negative sentences.
Do you have some cherries?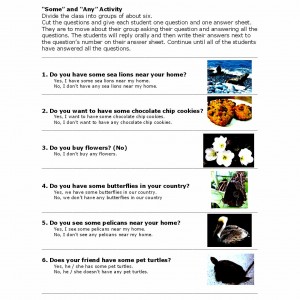 No, I don't have any cherries.
Note: "any" can also be used in a question where it means: Do you have any at all? Or Do you even have one?
Example:
Do you have any money? (This means do you have any money at all.)
Yes, I have some money.
No, I don't have any money.
The message of this article is to get your students talking and laughing. Teach the basics and then move on to providing activities for student participation. You'll send them home laughing.